Why do we have landfills?
All your dumpster rental questions answered: 315-640-3447
We offer low prices without hidden or extra fees.
We have no hassle simple straightforward contracts.
We always deliver the bin on time and pick it up on time.
We are a green company and we love recycling.
We are a Syracuse local family-owned business.
Become one of our hundreds of satisfied customers.
Landfills are places where junk is dumped. They exist because there aren't any good policies or methods for getting rid of junk. "Reduce, Reuse, and Recycle" is a way to think about how to get rid of junk. Anything you can do to reduce the amount of junk you make will be good for the environment.
Landfills are areas where junk is dumped and covered up. They are sometimes used to store the solid waste that comes from industrial processes. In developed countries, solid waste is usually separated at the source and taken to a recycling plant.
When electronic devices become "e-waste," they are taken apart and sold to someone who buys scrap metal. The rest of them are taken to landfills and buried under layers of dirt and junk. The main reason for this is that most people don't know how important recycling is.
What kinds of landfills are there?
Landfills are areas where junk is buried to get rid of it. There are four main types of landfills: ones for sanitary waste, ones for construction and demolition waste, ones for municipal solid waste, and ones for industrial waste.
Sanitary Landfills
Waste storage facilities where waste is kept away from the environment until it becomes secure. When it has totally deteriorated physically, chemically, and biologically, it is regarded as safe.
Sanitary landfills use technology to keep the waste inside and stop potentially dangerous substances from leaching out. The trench method and the area method are the two main techniques used in sanitary landfills.
Landfills for construction and demolition waste
These landfills are used to store waste produced during building construction, renovation, demolition, and bridge construction. Concrete, wood, asphalt, gypsum (the primary ingredient in drywall), metal alloys, bricks, glass, plastics, trees, stumps, earth, rock, and building materials are among the different types of debris (doors, windows, plumbing fixtures).
Landfills for municipal solid waste (Msw)
This kind of landfill collects household waste and is governed by local and state authorities. These landfills must adhere to minimum standards established by the Environmental Protection Agency (EPA).
Landfills for municipal solid waste may not accept certain materials. Common items that are prohibited from MSWs include paints, cleaners, chemicals, motor oil, batteries, and pesticides. However, some household items can be recycled into MSW and disposed of that way.
Landfills for industrial waste
A distinct category of waste called industrial hazardous waste is made up of nonhazardous waste from manufacturing and other industrial processes.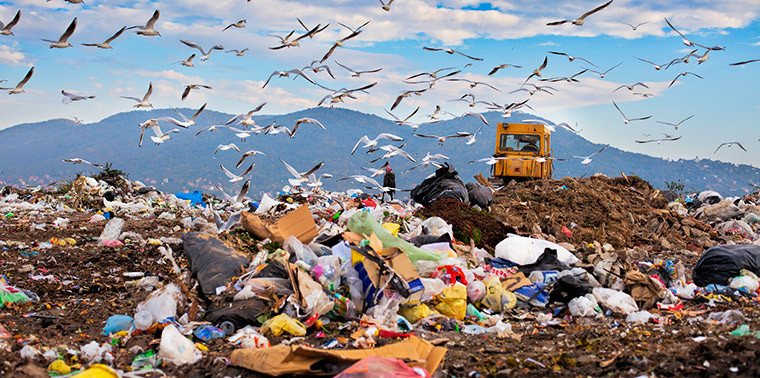 Some landfills in syracuse
Camillus C&D Landfill
The address for the Camillus C&D Landfill is 6051 Belle Isle Road in Syracuse, New York 13209. Call (315) 488-4846 to reach Camillus C&D Landfill. C&D Landfill of Camillus Construction and Demolition, Dry Industrial, and Tire Debris are Acceptable Waste.
Syracuse Landfill in Syracuse
Junk and garbage are buried at the Syracuse Landfill in Syracuse, New York, which is a solid waste disposal facility. The United States Environmental Protection Agency and New York state environmental agencies oversee sanitary landfills, dump sites, and garbage dumps in the Syracuse area. 
Construction of landfills and other waste management facilities requires permits from the state of New York. The layout, operations, and types of permitted waste offered to county residents are all determined by the rules governing the Syracuse Landfill's permits.
The good and bad things about landfills
The greatest benefit of landfills is the efficient disposal of garbage. To put it simply, it's a form of recycling in which waste is converted into new products such as energy sources, fertiliser, and construction materials. Provides a convenient location for junk disposal.
Toxic gases, such as carbon monoxide and methane, are the main issue with landfills. Dangerous bacteria and diseases can thrive and spread in landfills, posing a threat to both human health and the natural world. It's an offensive odour. The water that runs off of them is contaminated. They permeate the ground and contaminate the water table. They are unattractive.