If there is one thing that each and every Syracuse homeowner without exception needs to deal with, it is to remove rubbish from their home.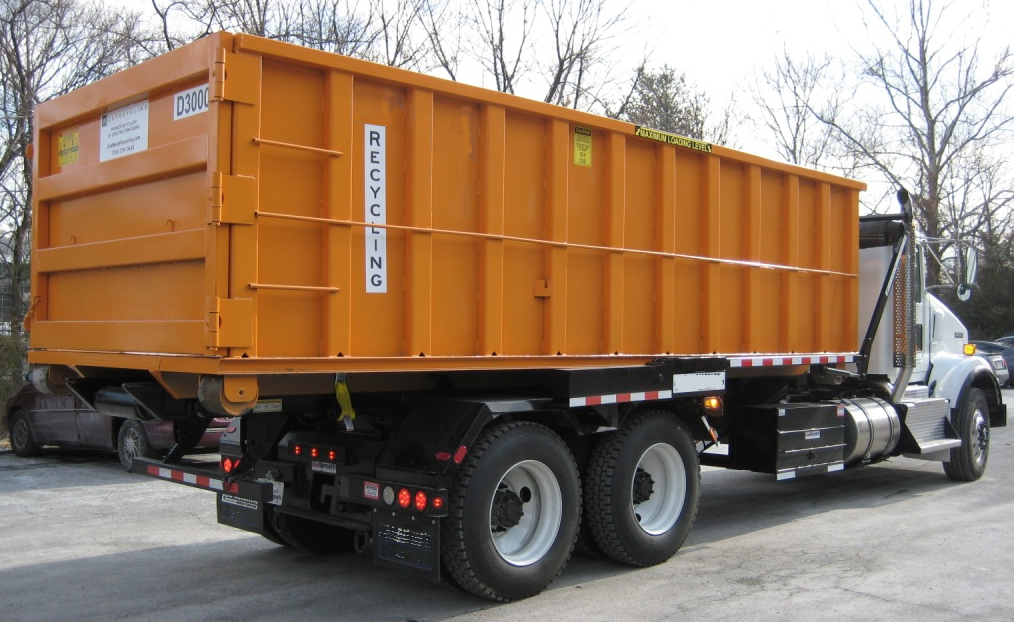 As no one can keep on accumulating junk over time, everyone has to know about the best ways to handle junk removal. The rubbish removal process is usually seen as tiresome, costly and a time-consuming affair. This is why many people struggle with the variety of waste materials they keep, which they routinely send to the nearest dump.
But in fact rubbish removal can be an easy and straightforward process if you know how to handle it properly.
As the managers of Syracuse Dumpster Rental HQ, which is a rubbish removal company here in Syracuse, we can offer you some useful tips that will help you with your rubbish removal concerns. Such tips are brought to you straight from people with over 20 years experience in the waste removal management industry.
Reducing the amount of waste that you produce
Before you tackle the problem of rubbish removal you need to consider reducing the amount of rubbish you produce on a regular basis. This is an easy first step that will reap benefits as long as you live in your house.
There are many ways of doing this but at first, you need to evaluate the different kinds of household waste materials you create routinely. Some of the most common kinds of household rubbish that people end up with will include chemical, organic waste, building material waste etc.
To reduce the amount of waste which is produced by you, you must think of donating some items, reuse some of them that can still be used effectively or recycle others, instead of throwing everything indistinctly. A big portion of the household rubbish may be recyclable and you need to make sure to separate such items before considering disposal.
Remove rubbish from your home efficiently
When it comes to waste removal, one can either choose to hire professional removers or to do it yourselves. In case you opt for the DIY approach then you need to start with sorting the waste materials. Different kinds of household waste have to be disposed of separately, so you have to make sure to sort out your waste properly. Sorting the rubbish gives you a better idea of the total amount of waste that you have on hand.
Once your waste is sorted then pack your waste and place it to access areas and into your rented dumpster. If the waste is too heavy then leave it on the professionals. Once you need to decide to hire a rubbish removal company in Syracuse, all will be simpler than if you want to dispose of your rubbish yourself. If you do it yourself, then you need to arrange all things yourself but hiring a rubbish removal company can save time and money.
You can easily contact us at 315-640-3447 to get more info about our rubbish removal services.
Hiring a rubbish removal company in Upstate New York
We will advise you for not trying to dispose of the waste by yourself. Because you may not know how to dispose of rubbish the right way and it can harm the environment. Rather you should hire a rubbish removal company like us.
At Syracuse Dumpster Rental HQ, we provide different kinds of dumpster sizes for rental. With the help of our rolloff containers, every person can dispose of a vast amount of household waste in one go, such as for a home renovation. If you want to leave all the work for us, then you can also hire our hands-on waste removal services. In these services, we provide the best rubbish removers that do everything from collecting the waste to disposing of it.
In order to make waste removal hassle-free and easy, you need to follow some tips. These include decreasing the amount of rubbish that you produce and removing the waste from your home effectively and easily by hiring a rubbish removal company here in Syracuse. When you are looking for an affordable and reliable waste removal company in the State of New York, then you should look no further than us at Syracuse Dumpster Rental HQ.
All your dumpster rental questions answered: 315-640-3447
We offer low prices without hidden or extra fees.
We have no hassle simple straightforward contracts.
We always deliver the bin on time and pick it up on time.
We are a green company and we love recycling.
We are a Syracuse local family-owned business.
Become one of our hundreds of satisfied customers.