All your dumpster rental questions answered: 315-640-3447
We offer low prices without hidden or extra fees.
We have no hassle simple straightforward contracts.
We always deliver the bin on time and pick it up on time.
We are a green company and we love recycling.
We are a Syracuse local family-owned business.
Become one of our hundreds of satisfied customers.
Do you wish your garage was clean? You know what kind of person we mean. You drive by a house with the garage door open, and it's spotless! All of the bins are neatly stacked on shelves along the walls. There is a workbench that is neatly set up. There's enough room on both sides for a car to be parked in there. When you see a clean, clutter-free garage, you might not want to go back to your own and just shut the doors. Instead of hiding from your mess, why not call Syracuse Dumpster Rental HQ for a complete garage cleanout?
Not only do we know how to clean out garages, but we also know how to get rid of all kinds of junk, such as:
Appliance Removal
Furniture Removal
Yard Waste Removal
Hot Tub Removal
Trash Removal
Mattress Disposal
Television Disposal & Recycling
Refrigerator Disposal & Recycling
Construction Waste Removal
E-Waste Disposal
Foreclosure Cleanouts
Dumpster Rental Alternative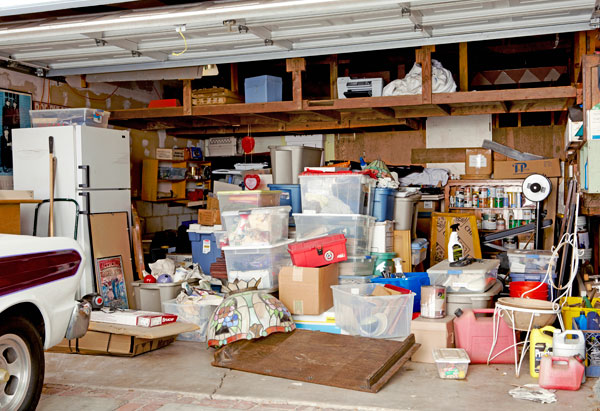 What is meant by the term "garage cleanout"?
When you choose Syracuse Dumpster Rental HQ to clean out your garage, we'll do much more than just sweep and cart away the trash; our garbage removal experts will also fill the dumpster, transport the debris to the dump, sort the goods, and recycle what can be. You just describe your ideal garage layout and indicate which items should be relocated or removed for us to take care of the rest. We'll help you get your garage back in shape and clear out any unnecessary items so you can park your car in there again. Get in touch with the experts at Syracuse Dumpster Rental HQ right now to get a free quote on your upcoming garage cleanout.
What sort of discounts do you provide for garage cleaning in the spring?
Yes. We at Syracuse think that spring is the best time to clean out your home. Got sick and tired of traipsing around your garage tripping over random objects? Need to clear off some space so you can get your car back into the garage? Since spring is our biggest season, we encourage our consumers to take advantage of the spring garage sale promotions we have posted on our website.
If you need help getting rid of unwanted trash, clutter, or damaged appliances, we're here to help. If you want to make the most of the space in your garage, we can also assist you in relocating, sorting, and organising your belongings. Syracuse Dumpster Rental HQ is a waste management firm that cares about the environment, so we'll always donate or recycle any unwanted things. Are you curious about our garage cleaning discounts this spring? Make the call to Dumpster Rental HQ of Syracuse today.
What is your process when you are doing a garage cleanout?
Whatever you need hauled away, big or small, the experts at Syracuse Dumpster Rental HQ can handle it. We will first schedule a time to meet with you at your house or place of business to discuss your garage cleaning requirements. When we've discussed all the details, we'll provide you a free, no-risk estimate to remodel your garage to your liking. We will not begin clearing out your rubbish or relocating your belongings until you have given your final approval and we have agreed on a pricing. Professionals at Syracuse Dumpster Rental HQ are also adept in organisation, so if you need items moved and rearranged in your garage, you can count on us for a tailored solution.
Garages have a well-deserved reputation for becoming dumping grounds for anything and everything of no particular value. For assistance, contact Syracuse Dumpster Rental HQ & Hauling. When you hire us to clear out your garage, we'll haul away and properly dispose of all of your old junk.
How It Works
Here's how the garage cleanout process works:
We arrive on time for the scheduled appointment.
Show our team members to the garage and the junk you need them to collect.